THE BALMY BEACH CANOE CLUB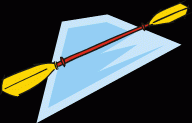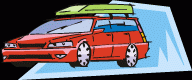 last updated July 22, 2006
HOTELS
Ottawa Holiday Inn 111 Cooper st 1-800- 267- 8378
Welland- Niagara College 905-735- 2211
Lac Sergent- Auberge Duchesnay 1-866-683-2711


CANADIAN CHAMPIONSHIPS- Regina August 21-Saturday August 26, 2006 &
CANMAS

- Regina Aug 27/06
Regina- Travel Lodge 4177 Albert St 306 586 3443

West Harvest Inn 4025 Albert St 1-800-359 6279
Check out www.ultimateski.ca and www.ultimategolf.ca for great travel deals.



Discounts for Balmy Beach Canoe Club Paddlers

travelling to Regina.

The Balmy Beach Canoe Club will get a receive a portion of the booking for ANY travel ski, golf, airline, beach , cruise etc booked through Ultimate Travel or Adventure House Travel.

Ultimate does ski and golf 905-755-0999 and Adventure House Travel 905- 845-6631 does the rest .

When calling make sure that you identify yourselves as members of the Balmy Beach Canoe Club.






---